Acrylic Furniture The Allure of Transparent Elegance by SK Display
2023-07-17 11:08:07
cropsong
14
Acrylic furniture has emerged as a striking and contemporary trend in interior design, captivating both homeowners and businesses alike. SK Display, a leading acrylic display stand and showcase manufacturer, takes pride in crafting exceptional handmade acrylic displays and cases. Beyond their expertise in display solutions, SK Display has delved into the realm of acrylic furniture, including acrylic tables, chairs, podiums, and legs. In this article, we explore the enchanting world of acrylic furniture and how SK Display's customized and wholesale offerings can elevate your living and working spaces with transparent elegance.
The Timeless Appeal of Acrylic Furniture
Acrylic furniture, with its transparent and glass-like appearance, exudes a timeless elegance that complements a wide range of interior styles. The seamless design and unobtrusive nature of acrylic pieces make them versatile additions to any room, allowing them to blend harmoniously with existing decor while adding a touch of sophistication.
Acrylic Tables: A Touch of Contemporary Class
Acrylic tables are a statement of modern sophistication. Whether it's a coffee table in the living room, a console table in the hallway, or a dining table in the kitchen, these transparent masterpieces lend an air of contemporary class to any setting. The transparency of acrylic tables allows them to visually open up the space, creating an illusion of more room while showcasing the beauty of the floor beneath.
SK Display's custom acrylic table designs offer a wealth of options, from minimalist designs with clean lines to intricate patterns etched into the acrylic surface. Their wholesale offerings ensure that businesses can enhance their establishments with elegant and durable acrylic tables that leave a lasting impression on their customers.
Acrylic Chairs: Chic and Functional
Acrylic chairs are a fusion of style and functionality, combining the elegance of acrylic with the comfort of seating. The clear and sleek design of acrylic chairs provides a visually light and uncluttered look to any room, making them perfect for small spaces or those seeking a minimalist aesthetic.
SK Display's customized acrylic chairs can be tailored to match the decor and color scheme of your space. From bold and vibrant hues to subtle and neutral tones, the options are limitless. Additionally, their wholesale solutions ensure that businesses can create cohesive and elegant seating arrangements for restaurants, cafes, or event venues.
Acrylic Podiums: A Platform for Eloquent Presentations
Acrylic podiums are an essential piece for presentations, speeches, and conferences. Their transparent design adds a touch of sophistication to any speaking engagement, drawing attention to the speaker while maintaining a seamless integration with the backdrop.
SK Display's handcrafted acrylic podiums offer both style and functionality. With options for customizing the size, shape, and engraving, they create podiums that perfectly match the branding and theme of the event. Their wholesale offerings cater to institutions, businesses, and organizations looking to elevate their presentations with eloquent acrylic podiums.
Acrylic Legs: The Foundation of Style
Acrylic legs are a unique and eye-catching addition to furniture pieces such as tables, chairs, and benches. They add a touch of contemporary flair to traditional designs, making them a statement feature in any room.
SK Display's custom acrylic legs offer a range of styles and sizes to suit various furniture designs. Whether you seek a minimalist look or intricate detailing, their skilled artisans can bring your vision to life. As a wholesale solution, businesses can incorporate acrylic legs into their furniture designs, creating cohesive and sophisticated collections that stand out in the market.
Acrylic furniture from SK Display transcends trends and stands the test of time, bringing transparent elegance and sophistication to any living or working space. Their customized and wholesale offerings allow both homeowners and businesses to indulge in the allure of acrylic furniture, tailored to their unique needs and vision.
From the contemporary class of acrylic tables to the chic functionality of acrylic chairs, and from the eloquent platform of acrylic podiums to the stylish foundation of acrylic legs, SK Display's acrylic furniture collection offers an exceptional range of options to elevate your interior design.
Immerse yourself in the enchanting world of acrylic furniture and discover the transformative power it holds. Whether you are seeking to create an inviting living space or elevate your business's aesthetic, SK Display's acrylic furniture is the perfect choice to infuse your environment with transparent elegance and timeless allure.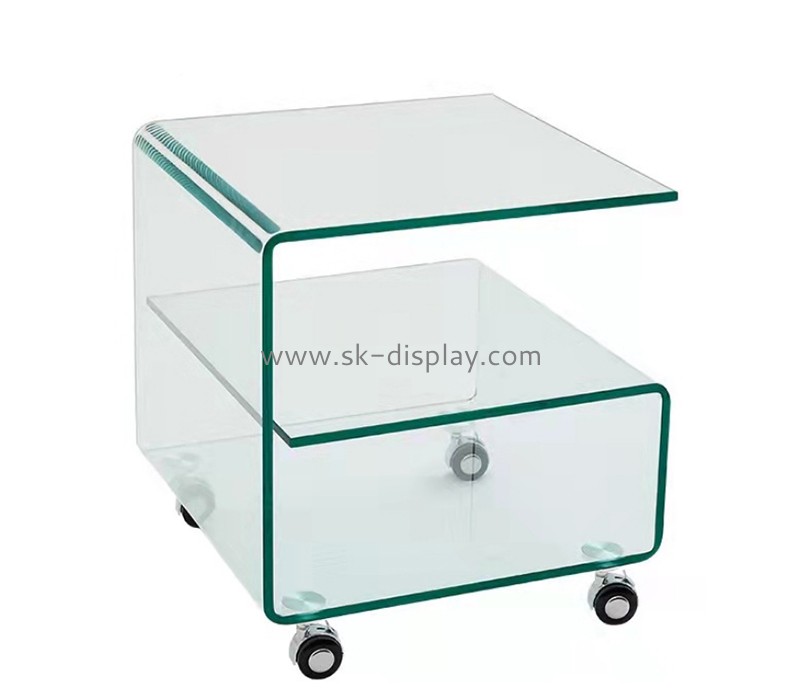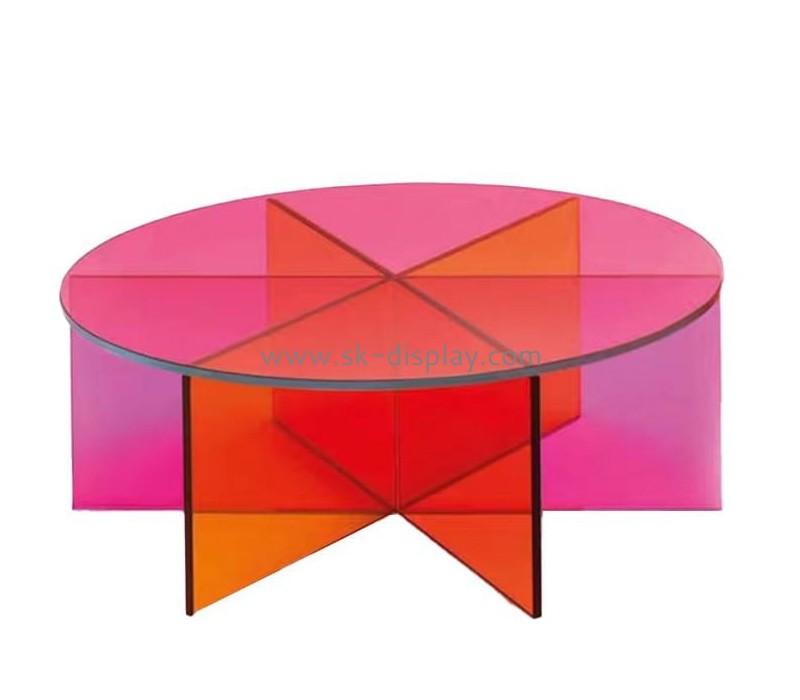 For more information about acrylic displays, welcome to visit professional Chinese acrylic displays manufacturer website: https://www.sk-display.com