How to choose custom acrylic?
2018-11-30 10:32:58
cropsong
13
Acrylic is also known as plexiglass because it has good transparency, stable chemical properties and weather resistance, and is often used to customize a wide variety of products. Acrylic display cabinets, acrylic light boxes, acrylic brackets, etc. are common, and the material cost is low. Acrylic customization is more and more widely used in various life scenes.
If we need to make acrylic customization, we first need to understand its relevant characteristics. Common acrylics mainly include the following technical indicators. The first is hardness. It directly affects the quality of the sheet. It will not cause shrinkage deformation during processing, which will affect the final product. The average acrylic hardness is about 8 or 9 degrees Rockwell. Secondly, transparency, good acrylic products should have excellent transparency and pure Baidu, like crystal glass, to improve the texture of acrylic custom. In addition, there is thickness, the thickness of the sheet has tolerances, the production process is controlled, and the tolerance is an important embodiment of the technology.
Classified from the application field, acrylic customization is mainly used in construction, advertising, transportation, lighting and industry. According to different application scenarios, different sheet properties should be noted when selecting acrylic customization. Bonding is critical throughout the acrylic custom process. It directly affects the transparency of the final product. Good bonding techniques will improve the quality and quality of the product. Choose the right binder and use a reasonable bonding process to ensure that the bond surface is even and flat, making the final product stable and aesthetically pleasing.
The above is the acrylic custom strategy carefully compiled by the small series of this site. I believe that everyone has a new and deeper understanding of how to choose acrylic customization after browsing. If you still have any questions or ideas about acrylic products, please visit our official website www.sk-display.com. There are also a lot of knowledge about acrylic customization. Or call our hotline, we warmly welcome your inquiries.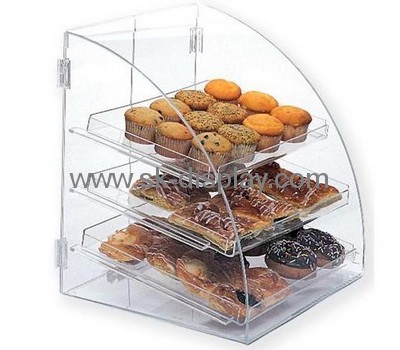 For more information about acrylic displays, welcome to visit professional Chinese acrylic displays manufacturer website: https://www.sk-display.com