Unveiling Handmade Acrylic Blocks and Display Racks: Elevating Jewelry Presentation with SK Display
2023-10-17 10:45:38
cropsong
31
In the realm of exquisite jewelry presentation, the role of stunning display stands cannot be overstated. To this end, SK Display has emerged as a frontrunner, specializing in customized and wholesale handmade acrylic display stands that elevate the allure of various jewelry pieces, including rings, earrings, and watches. As a leading manufacturer, SK Display has redefined the art of showcasing jewelry with its intricate and meticulously crafted acrylic blocks and display racks.
Crafted with a meticulous eye for detail, SK Display's handmade acrylic blocks exude a unique charm that accentuates the inherent beauty of each piece of jewelry. With an emphasis on quality and aesthetics, the blocks are designed to provide a seamless blend of functionality and visual appeal. Whether it's a radiant diamond ring, an intricately designed earring, or a sophisticated timepiece, SK Display's acrylic blocks offer a pristine backdrop that highlights the elegance of every showcased item.
One of the distinguishing features of SK Display's offerings is the versatility in catering to different types of jewelry. The handmade acrylic blocks are meticulously tailored to accommodate a diverse range of jewelry, including rings, earrings, and watches. The customizable designs ensure that each piece is securely held in place, allowing for an organized and visually appealing display that captures the attention of onlookers.
The attention to detail and craftsmanship in each handmade acrylic block is a testament to SK Display's commitment to delivering exceptional quality. The acrylic material is carefully selected to ensure durability and a smooth finish, providing a sleek and contemporary look to complement any jewelry collection. The clarity of the acrylic material allows for optimal visibility, enabling the jewelry to shine and sparkle, captivating the senses of those admiring the display.
Furthermore, SK Display's range of display racks is a testament to their innovative approach in presenting jewelry in an engaging and sophisticated manner. These racks are designed to showcase a variety of jewelry pieces, including rings, earrings, and watches, with an emphasis on enhancing the overall aesthetic appeal. The display racks come in a diverse range of designs, including those specifically tailored for dangle earrings, stud earrings, and watches, catering to the specific needs of retailers and collectors alike.
The customizability of the display racks allows for a seamless integration into any retail environment, providing a professional and captivating display that enhances the overall shopping experience. With a focus on practicality, the display racks are meticulously designed to ensure easy access and visibility, making it convenient for customers to browse and choose their desired jewelry pieces with ease.
SK Display's commitment to customization is evident in their ability to cater to the specific requirements of their clients. The team works closely with customers to understand their unique needs, providing tailored solutions that align with their brand image and aesthetic preferences. Whether it's a bespoke display rack for a high-end jewelry boutique or a bulk order for a large-scale retail chain, SK Display's expertise lies in delivering tailored solutions that meet the diverse demands of the industry.
Moreover, SK Display's wholesale services offer a cost-effective solution for businesses looking to procure high-quality handmade acrylic display stands in bulk. The wholesale option not only ensures competitive pricing but also maintains the same level of craftsmanship and attention to detail that SK Display is renowned for. This approach makes their products accessible to a wide range of retailers and businesses, fostering long-term partnerships and collaborations within the industry.
In the competitive landscape of the jewelry industry, the presentation of products plays a pivotal role in attracting customers and driving sales. SK Display's handmade acrylic blocks and display racks serve as a catalyst for elevating the overall shopping experience, creating a visually captivating and engaging environment for customers to explore and appreciate the beauty of jewelry.
In essence, SK Display's commitment to excellence and innovation in the realm of handmade acrylic display stands has positioned them as a trusted partner for businesses seeking to enhance the presentation of their jewelry collections. With a focus on quality, customization, and wholesale accessibility, SK Display continues to redefine the standards of jewelry display, setting a benchmark for the industry as a whole.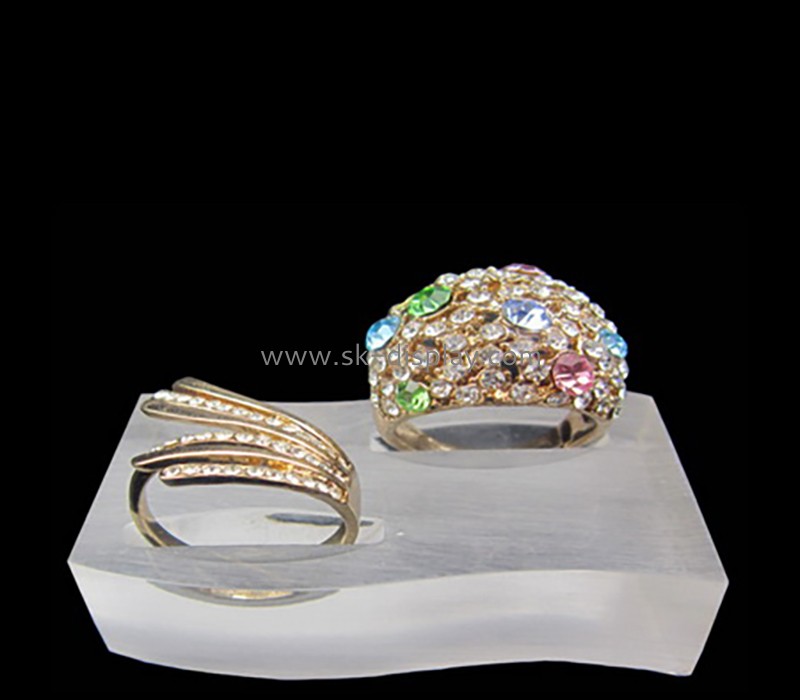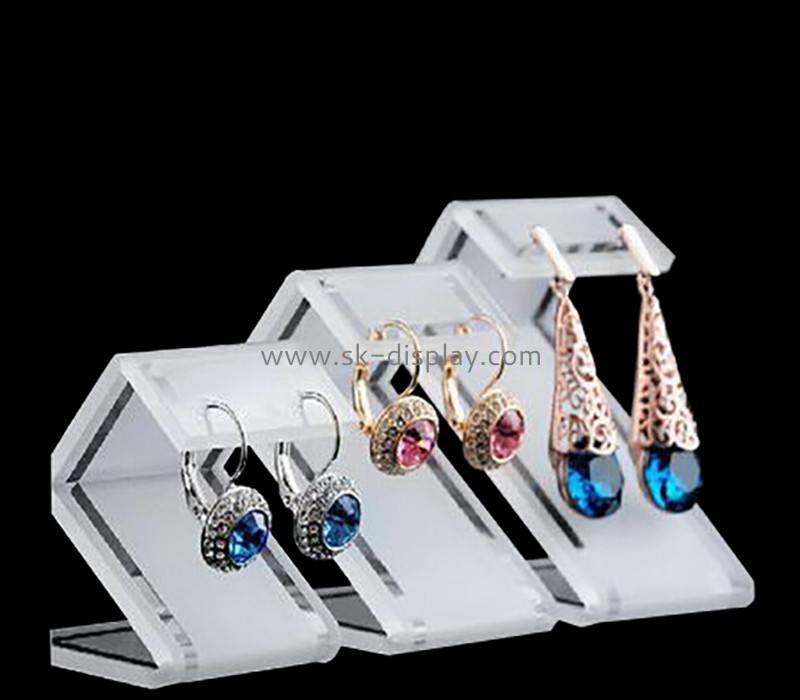 For more information about acrylic displays, welcome to visit professional Chinese acrylic displays manufacturer website: https://www.sk-display.com