Display frame customization Price influencing factors
2019-11-23 15:52:00
cropsong
7
When the display frame is customized, the price is directly quoted by the factory. For the customer, how to evaluate the price of the display frame is reasonable, and what are the factors of the display frame price?
First, the impact of cost on the price of the display stand
The cost is the most important factor to ignore. The cost here mainly refers to labor costs and display frame material costs. With the current economic level rising, the proportion of labor costs in the current production of enterprises is getting higher and higher, and the rising wages of workers are also doomed to increase the labor costs allocated to the production of products. In terms of materials, different drawing sizes and material requirements require different hardware, lighting, decoration and display frame to make structural materials. The difference between the materials also causes the price difference of the finished products.
Second, the impact of packaging on the price of the display stand
The cost factors affecting the price of the display stand mainly include packaging costs and shipping costs. In the packaging display rack, the workers are very time-consuming and laborious. Display racks from manufacturers to merchants are generally subject to cargo transportation, logistics costs can not be avoided, as the height depends on regional differences or special requirements for display rack packaging, the price will become more expensive.
Third, the impact of the number of display racks on the price of the display stand
The display frame manufacturing is always profitable. As for the control range of the display frame price profit, it depends on the attitude of the manufacturer. As a labor-intensive industry, the more the same display rack is produced, the cheaper it will be when purchasing the display rack materials. In addition, when workers produce the same display rack for a long time, they become more skilled and efficient, so customers The more the number of displays required, the cheaper the relative price.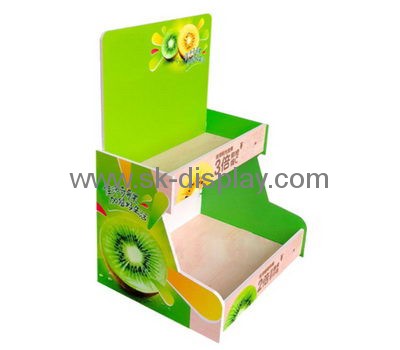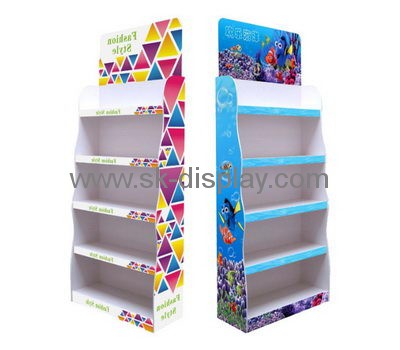 For more information about acrylic displays, welcome to visit professional Chinese acrylic displays manufacturer website: https://www.sk-display.com