How to choose a good acrylic display cabinet?
2019-11-07 10:50:16
cropsong
22
When it comes to acrylic display cabinets, I believe many people will not be unfamiliar, because we can see it in many fields and occasions. Nowadays, various related manufacturers in the market are emerging one after another. Many times people often don't know how to make choices. In this regard, I will discuss with you how to choose a good acrylic display cabinet.
Appearance
First of all, I believe that it is not difficult for everyone to understand that, in order to judge the quality of the acrylic display cabinet, we can see from the appearance of it, in general, the surface of the good acrylic display cabinet will not be cracked, and when touched The feel is also very good.
2. Size
Whether we want to buy a regular or custom acrylic display cabinet, the general good product, its size has certain standards and requirements. In addition, we need to know that if there is a problem with the size of the acrylic display case, there will be many problems in the daily use, so we need to pay special attention.
3. Applicability
In addition to the two methods chosen above, we also need to choose according to their applicability. In other words, we choose according to our actual needs and their uses. It is really good to know the most suitable one. of. Therefore, we must find out our needs before buying.
Of course, the above introduction is just a part of the method we selected, but in fact, we still need to choose according to our actual needs and some experience. I hope the above can help everyone. We all know that only when we have a good choice for a good acrylic display cabinet can we use it better in the future. In addition, if you want to buy a plexiglass display stand, SK Display is a good choice. In addition, we can also see it at www.sk-display.com, which also provides services such as acrylic processing, so if Everyone also has relevant needs, welcome to come to consult!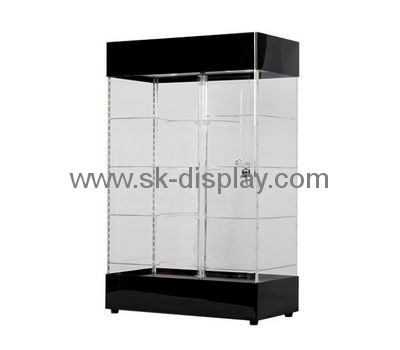 For more information about acrylic displays, welcome to visit professional Chinese acrylic displays manufacturer website: https://www.sk-display.com