What are the characteristics of acrylic display cabinets?
2019-04-25 09:26:38
cropsong
8
Nowadays, with the rapid development of social economy, a good enterprise and manufacturer must not only produce high-quality and practical goods, but also have exquisite and beautiful packaging and appearance. How to attract customers and consumers' eyes has also become a major issue for business research. Acrylic display cabinets are a good choice for many merchants to display their products. So what are the characteristics of the acrylic display cabinet?
First of all, in the material, acrylic processing uses high temperature treatment, has good heat resistance and high temperature resistance, and does not have to worry about the intrusion of heat. In such a hot summer, you don't need to worry about acrylic being a plastic material.
Secondly, acrylic materials have good light transmission, which enables consumers to more intuitively feel the products displayed in the acrylic display cabinet, and has excellent gloss, adding dazzling effect to the display products, deepening the impression to consumers, and Increase the impulse to consume.
Then, the acrylic material is very convenient in processing. It can use both hot processing and direct machining and cutting. It saves material consumption and energy consumption to a certain extent. It is green, light and energy-saving, and meets the new era of energy saving. Row of requirements.
Finally, acrylic materials are more resistant to impact and more durable than glass materials. In winter, it will not become brittle due to the cold weather. It has better cushioning effect on the external impact, and the safety factor is greatly improved. Even if the tide is crowded, there is no need to worry about the acrylic display cabinet caused by the collision of personnel. Damage.
The above is the introduction of the characteristics of the acrylic display cabinet, I believe that everyone has already understood after reading. How to compete successfully among the products of many merchants, show the strength of their own goods, and obtain greater economic benefits is the ultimate goal of all businesses. If you need a plexiglass display stand, please contact us, we will provide you with detailed and meticulous service!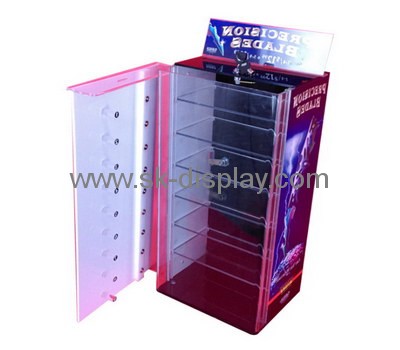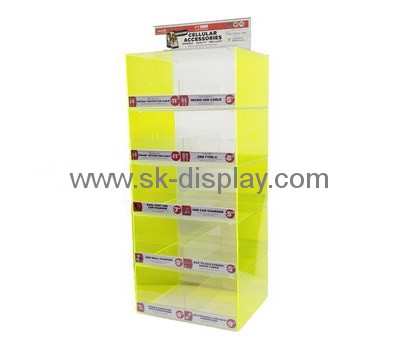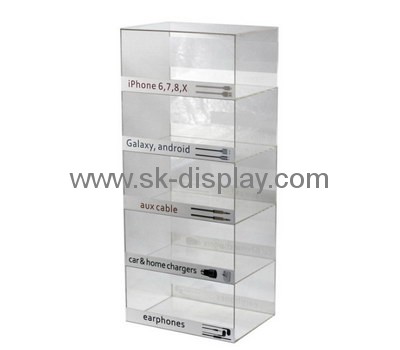 For more information about acrylic displays, welcome to visit professional Chinese acrylic displays manufacturer website: https://www.sk-display.com