What issues should be paid attention to in plexiglass processing?
2019-02-19 09:16:54
cropsong
13
Plexiglass is generally advantageous in terms of transparency, light weight, weather resistance, impact resistance, and ease of molding. At the same time, because the production process is suitable for mass production, the production is relatively simple. In recent years, the scope of application of plexiglass has become wider and wider, and many plexiglass processing plants have gradually emerged. However, when it comes to processing, in general, the processing of plexiglass is still very particular.
Tips for well-known plexiglass processing plants: Usually, when we use or process plexiglass, we must pay special attention to avoid scratching its surface. If the surface of the plexiglass is scratched, everyone must pay attention to first restore the original glossy appearance by polishing. Otherwise, scratches and scratches will seriously affect the aesthetics of the plexiglass products themselves, and even affect the aesthetics of some processed products.
Secondly, ordinary plexiglass is relatively easy to absorb dust. Before processing, you must remember to use 1% soapy water on a soft cotton cloth to wipe it, so that it can effectively prevent static electricity from occurring in plexiglass products. In addition, in the process of processing, we must also pay attention to the temperature of its use must not be higher than 90 degrees. Otherwise it will be easy to make it thermally deformed. For the processing of plexiglass, it is necessary to cover the finished product with a protective film after processing, so that it will not appear fingerprints, friction or dust, so that the finished product can be more shiny and brighter, and can be better. The perception and use value.
In general, plexiglass processing plants pay more attention to the processing of plexiglass, and often their processing will have relatively good results. In addition, plexiglass display stands are also widely used, and are widely used in shopping malls across the country. If you want to know about the products and knowledge of acrylic display cabinets, please feel free to contact us for further understanding.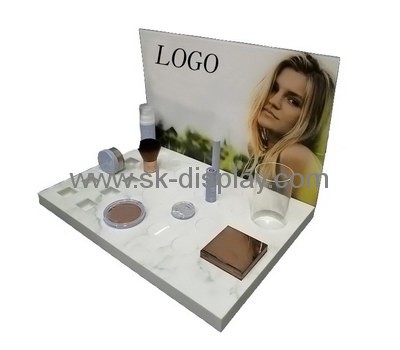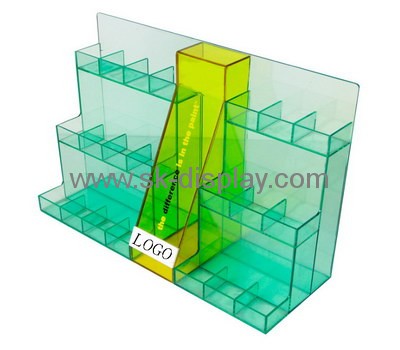 For more information about acrylic displays, welcome to visit professional Chinese acrylic displays manufacturer website: https://www.sk-display.com