What are the benefits of using an acrylic display stand?
2018-12-05 12:15:07
cropsong
19
Acrylic can be used to make a variety of display stands, such as: electronic display stand, perfume display stand, lipstick display stand, jewelry display stand and wine display stand.
However, where is the advantage of the acrylic display stand compared to other display stands?
1. Compared with the simple display of acrylic display stand in the past, it can realize the reasonable and high-quality display of the product, which can not only show the appearance characteristics of the product, but also reflect the high quality of the product, and form a comprehensive and comprehensive visual effect for the consumer. Thereby pulling potential consumption.
2. The well-made acrylic display stand can promote the excellent products and enhance the grade of the products.
Acrylic is a non-toxic and odorless material at room temperature. It is also an era of environmental protection. Acrylic materials are one of the first choices for display panels. It is waterproof, explosion-proof and anti-deformation, making up for the iron frame. Insufficient display racks such as plastics. Acrylic display stands often have a good service life, while also having excellent aesthetics, and easy to clean, so that the acrylic display stand can maintain good display performance in use.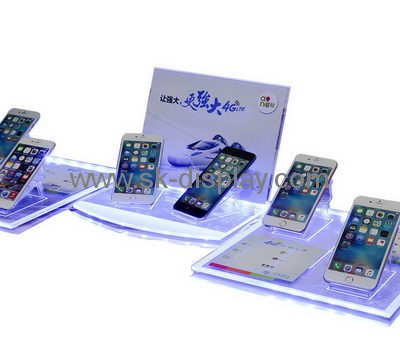 For more information about acrylic displays, welcome to visit professional Chinese acrylic displays manufacturer website: https://www.sk-display.com