You have absolutely used acrylic products! It used to be made of acrylic.
2018-11-26 10:37:48
cropsong
14
Acrylic products commonly heard in the market include acrylic sheets, acrylic plastic pellets, acrylic light boxes, signboards, acrylic bathtubs, acrylic artificial marbles, acrylic resins, acrylic (lacquer) paints, etc., and a wide variety. In fact, the acrylic products commonly found in the market are made of acrylic pellets, plates or resins and other raw materials, and assembled with various materials and functional parts product.
Acrylic fiber, acrylic cotton, acrylic yarn, acrylic dragon, etc., which are commonly heard, refer to man-made fibers polymerized from acrylic acid, and are not related to acrylic products. Among them, the acrylic sheet is often referred to as polymethyl methacrylate PolymericMethylMethacrylate (PMMA) sheet, which is polymerized from 'methyl methacrylate monomer MMEMethacrylate (MMA)'. Or extruded from acrylic pellets through a extruder. In the past, acrylic plates were commonly known as plexiglass. The plexiglass is derived from English Organic Glass, which means a PMMA plate made of an organic compound MMA, which has transparency and transparency like glass. However, in recent years, all the sheets made of transparent plastics such as PS, PC, etc. or by inferior recycled MMA are collectively referred to as plexiglass. For the sake of separation, the PMMA board made of high-quality pure material MMA is always referred to as an acrylic sheet, and is separated from the general plexiglass board.
1. Polymethyl methacrylate contains a polar side methyl group, which has obvious hygroscopicity, and the water absorption rate is generally 0.3%-0.4%. It must be dried before molding, and the drying condition is drying at 80°C-85°C for 4-5h.
2. Polymethyl methacrylate has obvious non-Newtonian fluid properties in the temperature range of molding processing. The melt viscosity decreases with the increase of shear rate, and the melt viscosity is also sensitive to temperature changes. Therefore, for the molding process of polymethyl methacrylate, increasing the molding pressure and temperature can significantly reduce the melt viscosity and achieve better fluidity.
3. Polymethyl methacrylate starts to flow at a temperature of about 160 ° C, and the temperature at which decomposition begins is higher than 270 ° C, and has a wide processing temperature interval.
4. Polymethyl methacrylate has high melt viscosity, fast cooling rate, and easy internal stress. Therefore, the process conditions are strictly controlled during molding, and post-treatment is required after molding.
5. Polymethyl methacrylate is an amorphous polymer, and the shrinkage rate and its variation range are small, generally about 0.5%-0.8%, which is favorable for molding plastic parts with high dimensional accuracy.
6. Polymethyl methacrylate has excellent cutting performance, and its profiles can be easily machined to various required sizes.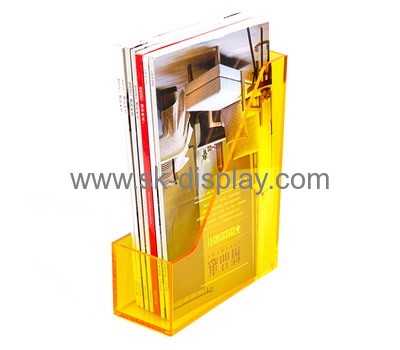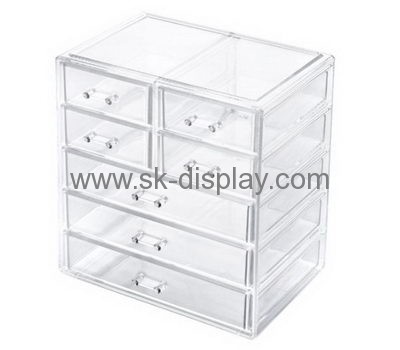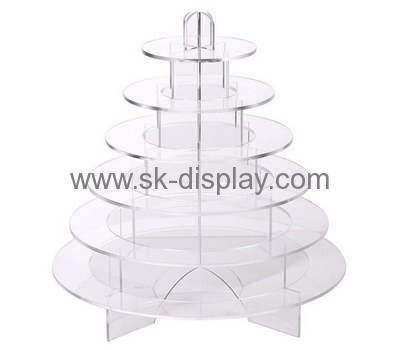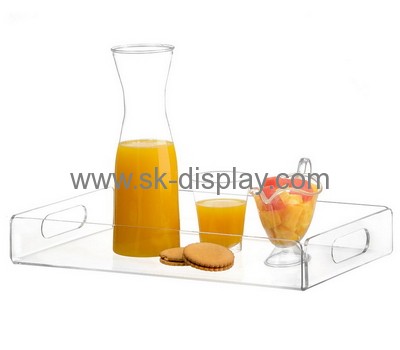 For more information about acrylic displays, welcome to visit professional Chinese acrylic displays manufacturer website: https://www.sk-display.com