Acrylic display stand display model demonstration props display stand
2018-11-19 10:06:02
cropsong
17
SK Display Co., Ltd is located in Dongguan City, Guangdong Province. It is the manufacturing center of the Pearl River Delta. It is a one-stop service for warehousing and logistics distribution. The sea, land and air transportation is very developed. Our company has a professional and skilled production team, and has the courage to open up and innovate the design team. We are brave in pioneering and enterprising and hard-working sales elites, constantly creating new ideas, new concepts and new products, and constantly exploring deep new markets and new fields, focusing on the customized product market. To provide high-quality fashion products for domestic and foreign consumers, and constantly improve after-sales service, so that consumers can buy the rest assured, use the rest assured.
Our products include
1. Acrylic shelves: display cabinets, boutique shelves, drug display cabinets, cosmetics display crafts display cabinets, stationery display cabinets, 4S shop special shelves, automotive supplies display equipment.
2. Acrylic household items: storage box, cosmetic storage box, multi-function storage box, hair dryer rack, creative gift plastic storage box, rotating storage, home storage, desktop storage, multi-function rack, creative home, kitchen supplies.
3. Acrylic display stand, acrylic crafts, acrylic billboards, acrylic light boxes, acrylic billboards, etc.
Our company integrates production, design and sales integration services, advanced product design concept, superior materials selection, excellent workmanship, smooth production process, quality control, delivery on time, and strive to meet the needs of various regions and countries around the world, personalized The products are welcomed by new and old customers at home and abroad, and establish long-term cooperative relationship with customers with reasonable price and sincere service. The factory adheres to the business philosophy of "customer first, forge ahead". Sincerely welcome new and old customers at home and abroad to call us to discuss business!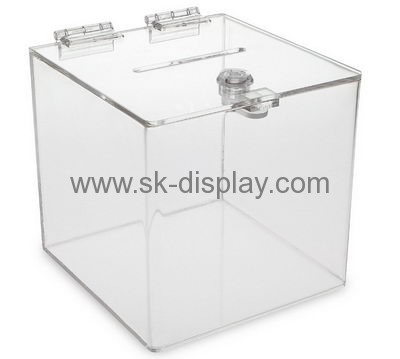 For more information about acrylic displays, welcome to visit professional Chinese acrylic displays manufacturer website: https://www.sk-display.com