How to deal with scratches during the processing of acrylic?
2018-11-14 14:37:02
cropsong
11
Everyone knows that the application of acrylic products is more and more convenient. Our common acrylic mobile phone display stands, acrylic cigarette holders, hotel supplies, etc. are all made of acrylic, but there will be scratches in the process of acrylic processing. What should I do now?
Treatment of scratches during acrylic processing:
Scratch is more common in acrylic processing. Generally, it can be polished to restore its original glossy surface. Otherwise, the scratch will affect the aesthetics of the large acrylic display frame, and ultimately affect the appearance of the displayed product.
Acrylic sheets are also prone to electrostatic adsorption of dust, so cleaning can not be sloppy. When cleaning, be sure to wipe with soft cotton cloth and 1% soapy water. This method is very simple, which is also the advantage of acrylic display stand.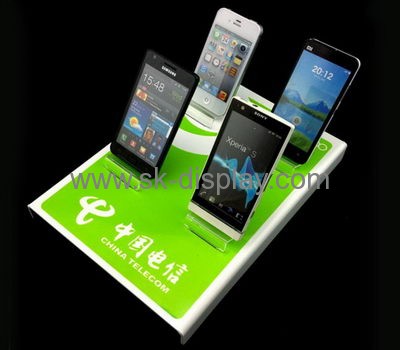 For more information about acrylic displays, welcome to visit professional Chinese acrylic displays manufacturer website: https://www.sk-display.com