About us
China Custom Acrylic Products Manufacturer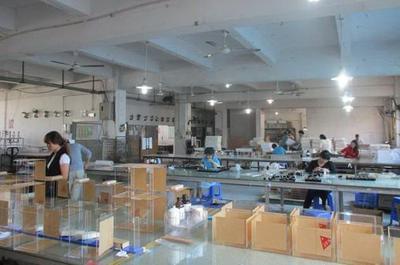 SK Display Co., Ltd is a leading manufacturer of Custom display stands and Custom acrylic boxes and other acrylic fabrication, dedicated to providing the highest quality products to customers around the world. Based in Dongguan City, Guangdong Province, China, we have built a reputation as a trusted provider of custom acrylic solutions.
At SK Display, we understand the importance of effectively showcasing products and aim to design, develop and manufacture exhibition stand, display rack, poster stand, plexiglass holder stand, perspex stand, pedestal risers, clear display cases, brochure holders, cosmetic stands, plexi sign holders, lucite blocks, laser cut service, perspex box, plexiglass box and other items that are tailored to meet the unique needs of our clients. Our commitment to quality is reflected in every aspect of our business, from the materials we use to the processes we employ.
Our team of highly skilled professionals work together to create displays that are not only functional but visually appealing as well. Our workshops are equipped with state-of-the-art machines and tools, enabling us to manufacture products with the highest level of accuracy and consistency. Our team is dedicated to meeting tight deadlines, ensuring that every order is delivered on time and to the highest standard.

At SK Display, we believe in offering flexible and customizable solutions to our clients. To this end, we provide ODM/OEM services, allowing clients to provide their own specifications and designs. Our team will collaborate with you to bring your vision to life, delivering products that align with your brand image and customer expectations.

Our products are exported globally, with a focus on the United States, Europe, Australia, Japan, and the Middle East. Our customers trust us to provide high-quality products that meet their specific needs, and we work hard to maintain that trust. Our customer-focused approach and commitment to excellence have earned us a reputation as a reliable partner in the display industry.

In conclusion, SK Display Co., Ltd is committed to delivering top-quality acrylic items to customers around the world. We have the skills, experience, and resources to provide acrylic manufacturing that meet the needs of your business, and we are dedicated to providing exceptional customer service every step of the way.