Exploring the Versatility of Acrylic Blocks Enhancing Displays and Delighting Hearts
2023-06-18 17:05:08
cropsong
16
Acrylic blocks have become an essential component in the world of display stands and showcases. Their versatility and aesthetic appeal make them a preferred choice for showcasing various items. In this article, we will explore the different types of acrylic blocks, including display sign blocks, photo frame blocks, heart inspirational gift blocks, and stamping blocks. We will also shine a spotlight on SK Display, a leading manufacturer specializing in customized and wholesale handmade acrylic display stands and cases.
Display sign blocks made from acrylic are a game-changer in the realm of visual merchandising. Their transparency allows for clear visibility, while their sleek design enhances the overall presentation. These blocks offer a clean and professional way to showcase pricing information, product details, or promotional offers. With customizable options, such as size and shape, SK Display ensures that these sign blocks perfectly suit your specific display needs.
Acrylic photo frame blocks offer a modern and elegant way to showcase cherished memories. The transparency of these blocks creates a floating effect, putting the focus entirely on the photo itself. SK Display excels at creating customized photo frame blocks, allowing you to display your precious moments in a unique and visually captivating manner. The smooth edges and polished finish further enhance the aesthetic appeal, turning your photos into true works of art.
Heart Inspirational Gift Blocks:
Heart-shaped acrylic blocks are not just decorative pieces; they are heartfelt tokens of appreciation. SK Display offers customizable heart inspirational gift blocks, featuring uplifting messages and designs. These blocks serve as reminders of positivity and encouragement, making them ideal gifts for loved ones, mentors, or leaders. With their transparent nature and high-quality craftsmanship, these blocks exude elegance and can be displayed on desks, shelves, or bedside tables, adding a touch of inspiration to any space.
Crafters and stamping enthusiasts rely on acrylic stamping blocks for precision and accuracy. SK Display's stamping blocks are crafted from high-quality transparent acrylic, providing a clear view of stamps and ensuring precise placement. The smooth surfaces and comfortable grip handles make the stamping process effortless and enjoyable. These blocks are available in various sizes and shapes, accommodating different stamp designs and allowing for creativity to flourish in card-making, scrapbooking, and other crafting projects.
Acrylic blocks have revolutionized the world of display stands and showcases, and SK Display stands out as a leading manufacturer in this field. With their expertise in customization and wholesale production, SK Display offers a wide range of handmade acrylic display stands and cases. The inclusion of display sign blocks, photo frame blocks, heart inspirational gift blocks, and stamping blocks in their collection highlights the versatility and beauty of acrylic as a material. Whether you need to showcase products, immortalize memories, inspire hearts, or perfect your crafting projects, SK Display's acrylic blocks are sure to exceed expectations.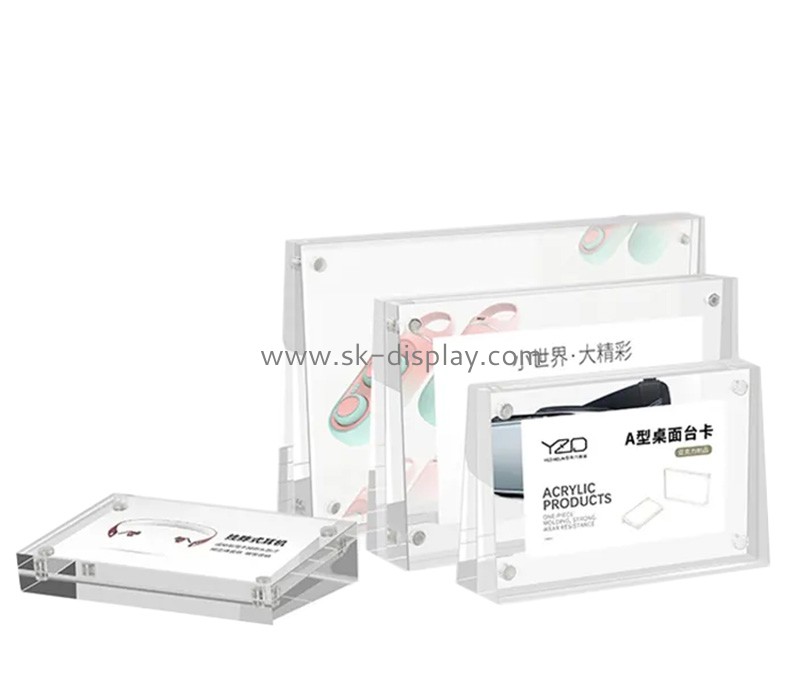 For more information about acrylic displays, welcome to visit professional Chinese acrylic displays manufacturer website: https://www.sk-display.com