Acrylic Furniture: A Modern and Versatile Design Choice
2023-04-17 08:13:55
cropsong
11
Acrylic furniture has become increasingly popular in recent years for its modern and versatile design. This material, also known as plexiglass or lucite, is a type of plastic that is transparent and lightweight, making it an ideal choice for furniture pieces that need to be both functional and aesthetically pleasing.
One of the most appealing aspects of acrylic furniture is its versatility. It can be molded into almost any shape or form, allowing for endless design possibilities. This means that acrylic furniture can be used in a variety of settings, from homes and offices to hotels and restaurants. It can be used as a statement piece or as a complementary element to other furniture and decor.
Acrylic furniture is also very durable and easy to maintain. Unlike glass, it is shatter-resistant, making it a safer option for households with children or pets. It is also easy to clean, as it can be wiped down with a damp cloth or mild soap and water. Additionally, acrylic furniture does not yellow or fade over time, ensuring that it will look as good as new for years to come.
One of the most common uses of acrylic furniture is in the form of chairs. Acrylic chairs are a popular choice for modern and minimalist interiors, as they add a sleek and elegant touch to any space. They can also be paired with different types of tables, such as wood or metal, to create a unique and stylish look. Acrylic chairs come in a range of designs, from simple and classic to more intricate and decorative styles.
Acrylic tables are another popular choice for those looking to incorporate this material into their decor. Acrylic coffee tables, side tables, and console tables are all stylish and functional additions to any living space. They can be paired with a variety of other materials, such as wood or metal, to create a custom look that suits your style and preferences.
Acrylic shelves and bookcases are also becoming more popular as people look for ways to showcase their belongings in a modern and sophisticated way. These pieces can be used to display books, decorative objects, or even plants, adding a touch of nature to any space.
Another benefit of acrylic furniture is that it can be customized to fit specific design needs. It can be tinted or colored to match a particular color scheme, or it can be etched with designs or patterns for a unique and personalized touch. Acrylic can also be combined with other materials, such as wood or metal, to create a one-of-a-kind piece that perfectly fits your design vision.
Acrylic furniture is a modern and versatile design choice that is both functional and aesthetically pleasing. Its durability, ease of maintenance, and endless design possibilities make it a great option for a wide range of settings and styles. Whether you are looking to create a minimalist and contemporary interior or a more eclectic and personalized space, acrylic furniture is sure to add a touch of sophistication and elegance to your home or office.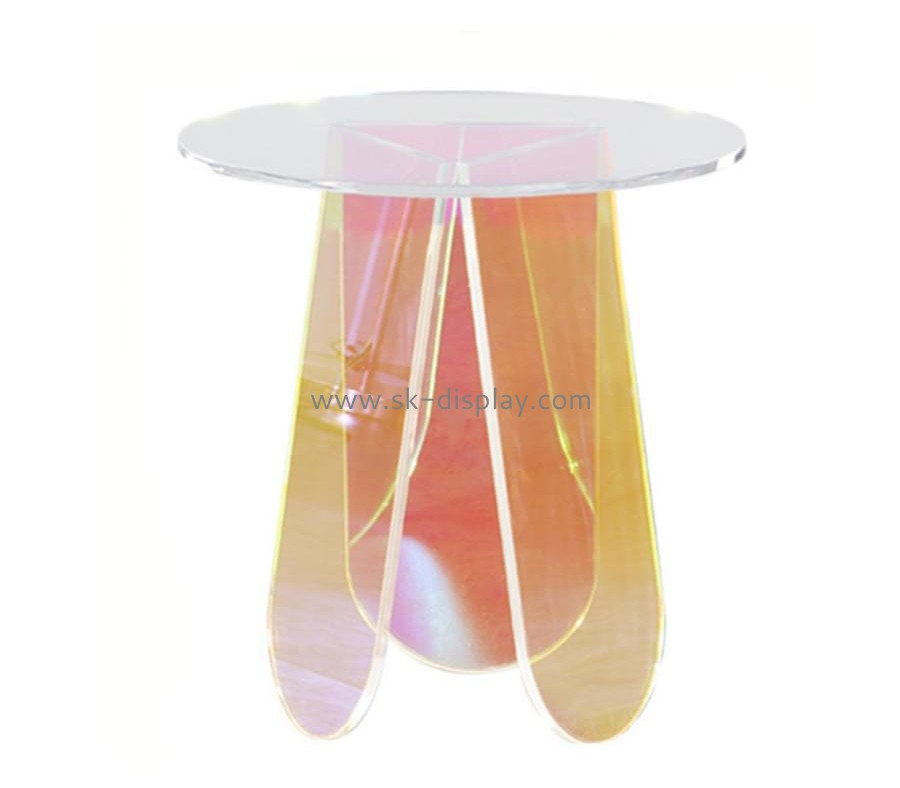 For more information about acrylic displays, welcome to visit professional Chinese acrylic displays manufacturer website: https://www.sk-display.com