What is the effect of acrylic display stand on jewellery?
2020-01-15 08:07:41
cropsong
6
Jewelry display stands are excellent display props that have been widely used in recent years with the rise of the exhibition display industry. Acrylic is a kind of plastic material with excellent transparency and processability. It is a commonly used display frame making material, and is also widely used in many fields such as cosmetics, jewelry, tobacco and alcohol, digital, photo frame products, etc. . The display frame made of acrylic sheet can bring out the beautiful design and luxurious quality of the jewelry, and has a good visual effect.
Jewelry display stand as a carrier of jewellery, if it can be designed very well, can not only establish a good brand image of jewelry enterprises, but also can successfully deepen people's interest and memory of jewelry brand in ordinary life. At the same time, it is possible that a very fine jewelry showcase can still increase the sales of jewelry. Therefore, the design of a good jewelry showcase not only needs to be designed with ingenuity, but also the selection of appropriate high-quality raw materials to fully reflect the essence of the showcase design.
Enhance brand awareness. Acrylic jewellery display stand can be printed with LOGO or advertising patterns, which is very helpful for enhancing brand awareness. It is equivalent to free advertising in the department stores with relatively large traffic, which can display products and have advertising effects. Not for it?
Display function. Display and display are the most basic functions of acrylic jewelry display racks, especially in jewelry stores with chain stores all over the country. The design of uniform style jewelry display racks helps to display products, giving people a more professional and more standardized feeling.
Increase sales. Throughout the traditional brand-name jewellery, especially imported brand-name products, a new design of jewelry display racks can increase the exposure of jewellery, thus driving the sale of jewellery. A good acrylic jewelry display rack can enhance the grade of jewelry, cater to people's love for face jewelry, precious jewelry because of its high value and treasure, so how to choose to set off its own value is a very big knowledge, now on the market Choose to use high-transparency acrylic materials to produce jewellery. Compared with the ordinary display stand, the acrylic jewelry display stand is not only a simple product placement and display, but also pays more attention to the value of the display stand on the jewelry itself.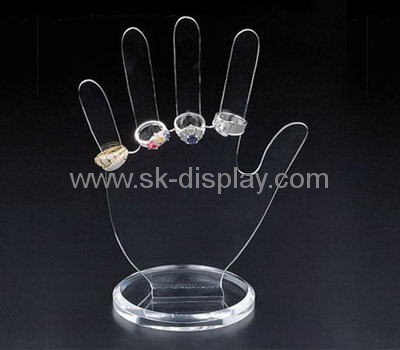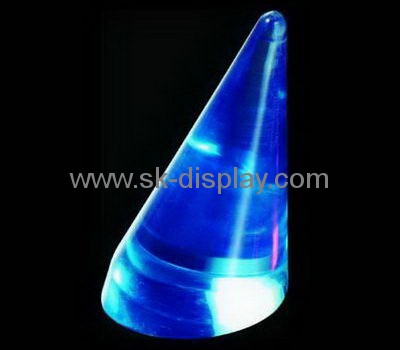 For more information about acrylic displays, welcome to visit professional Chinese acrylic displays manufacturer website: https://www.sk-display.com