What equipment is needed to produce acrylic products?
2019-05-10 08:25:08
cropsong
12
In the living and working environment around us, the application field of acrylic products is more and more extensive, and its characteristics are beautiful and elegant. It seems that the finished products made by Acrylic are very simple. In fact, there are many links and processes in acrylic processing, which require a lot. Professional equipment, the process is more complicated, what processing equipment is needed in the production process.
First of all, engraving machines and cutting machines are needed. The most frequently used laser cutting engraving machine is now used. The reason why the laser is used for cutting is because the laser causes the smallest error in the production process, and the work efficiency is high, the production speed is fast, and the damage rate of the finished product is low. Therefore, having a professional high-precision cutting machine and engraving machine is the premise of acrylic processing and production.
Secondly, there must be a hot bending machine, acrylic material, when the external temperature reaches a certain value, you can bend into the shape and style you need, which is the advantage of easy processing. Acrylic processing can be made in different shapes using a hot bending machine to achieve the desired product effect. For the production of some small-sized acrylic products, you can use a heat gun to bend.
Finally, you need a polishing machine to do the aftermath. For some high-grade acrylic products, this equipment is necessary, because in the process of acrylic processing, it will inevitably form rough edges, which directly affects the appearance and grade of the product. The polishing machine polishes the acrylic to make it look smooth and lustrous, so that the acrylic products look more high-end.
The above is about the equipment needed for acrylic processing, a brief introduction, more about the steps of acrylic production, welcome to contact us for further understanding, we are a professional plexiglass processing plant, with professional production equipment and design team According to the different needs of customers, such as acrylic display stand, acrylic box. we can create acrylic products with beautiful personality. Welcome customers to come to buy and negotiate.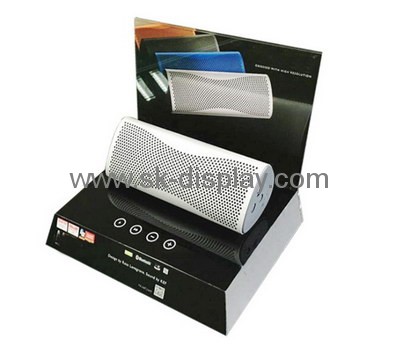 For more information about acrylic displays, welcome to visit professional Chinese acrylic displays manufacturer website: https://www.sk-display.com