Plexiglass display stand design concept
2019-04-13 09:58:24
cropsong
6
In recent years, there have been more and more companies on the mainland, so the competition among major enterprises has become increasingly fierce. In fact, for many sales companies, their biggest goal is to sell products, so they will use a good quality and beautiful plexiglass display stand to place the product. So, what kind of plexiglass display stand is considered to be of high quality? In fact, an extremely high-quality glass display stand must meet the three design principles of safety, timeliness and economy, and must also be vital. Firmness, and more importantly, it must meet the aesthetic standards of consumers and so on. So, what is the design philosophy of the plexiglass display stand?
First of all, the design of a good plexiglass display stand should be consistent with the four unified design concepts of content and form, science and art, whole and partial, inheritance and innovation. Moreover, it is of paramount importance that these four unified design concepts occupy a vital position, and its value cannot be underestimated, so we must remember that these four are indispensable. In other words, to achieve the perfect design, you must follow the four unified design concepts.
Secondly, safety, timeliness and economy are the criteria for evaluating the quality of good or bad design. At the same time, the individuality of the design art image, the originality of the art and the subjectivity of the aesthetic are crucial to the design of the plexiglass display stand, and everyone still needs to remember that they are indispensable.
In summary, although the number of glass display stands in China is very large, their quality is uneven, so this has brought great problems to people's purchase. In fact, a high-quality display stand must conform to the belief in design principles and corresponding design specifications, and its specifications mainly include style, shape, color and process specifications. Finally, if you want to buy a quality display stand, you can log in to the regular and professional plexiglass processing factory - www.sk-display.com for purchase and consultation.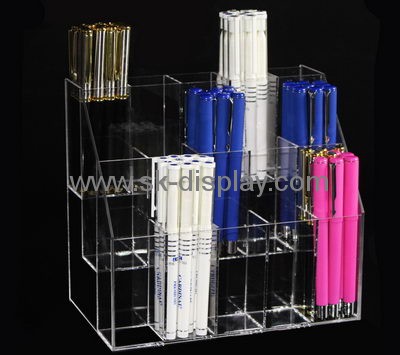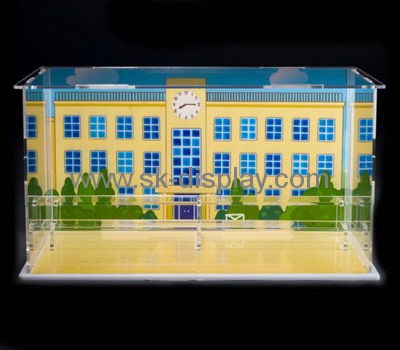 For more information about acrylic displays, welcome to visit professional Chinese acrylic displays manufacturer website: https://www.sk-display.com