Do you know the 3 functions of the plexiglass display stand?
2019-01-15 14:26:41
cropsong
16
1.Display function
The display function of the plexiglass display stand is one of the functions that mainly attracts the customer's eye, because once the customer's eyeball is attracted, there is a great probability to go into it. Then, the display rack can beautify the function of the product, which can increase the attraction and value of the product, and indirectly increase the transaction rate and sales of the product.
2.Brand promotion function
When we walk into the store, we will find that there are a lot of eye-catching logos in the upper left corner of the plexiglass display racks in various shopping malls. It is because the design of the display racks will match the design of the display lights. Show it to customers, so it is very eye-catching. When the customer comes to buy the product, the first thing he sees is the logo in the upper left corner, and then the product is viewed. When the customer buys it, if the quality is very good in the later use process, the price is reasonable, then this time will keep this flat in mind, if necessary, will buy again, and there will be consumers Helping to do free publicity, so the brand of such goods will be established in the minds of customers.
3.Live advertising function for goods
In addition to facilitating the arranging of merchandise, plexiglass display racks also play a role in advertising products. Because of the configuration of the appearance color, and according to the different preferences of people for color, the halo effect of the light is utilized, and when the two perfectly match each other, the image of the merchandise is displayed. This achieves the effect of an advertising campaign to recruit customers. Usually customers see such a beautiful effect that they will come in and consume, which can save the merchant a lot of money for advertising.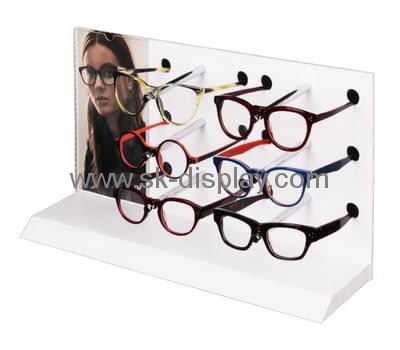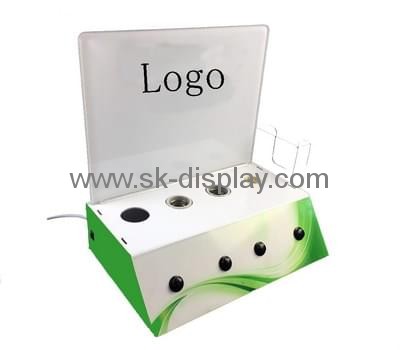 For more information about acrylic displays, welcome to visit professional Chinese acrylic displays manufacturer website: https://www.sk-display.com