What kinds of plexiglass display stands are there?
2018-12-14 16:47:10
cropsong
7
Plexiglass display stands are everywhere in life, so what kinds of them are there?
Plexiglass display stands are mainly divided into the following categories according to the usage scenarios:
First, the electronic (IT) category: Acrylic mobile phone holder, acrylic USB flash drive, MP3/MP4 display stand, plexiglass VCD display stand, digital camera display stand, laptop display stand, camera display stand, ACRYLIC remote control set. Battery box, image display cabinet, special cabinet, etc.
Second, decoration categories: plexiglass decorations, property signs, billboards, image cards, tissue boxes and so on.
Third, tobacco famous wine categories: cigarette racks, plastic cigarette boxes, wine racks, wine boxes, acrylic wine water cards, triangle cards, tobacco and alcohol special counters.
Fourth, supplies display categories: information frame, pen holder, shoe rack, glasses frame, watch display stand, business card holder, stationery stand, acrylic desk seat and so on.
Fifth, women's products category: makeup skin care products display rack, jewelry box, jewelry props, jewelry display rack, image display booth.
Sixth, fine categories: phase seat, fish tank, image frame, medicine box, paper town, boutique exhibition box, distribution card.
Seven, crystal crafts: crystal trophy, crystal model, crystal engraving, crystal decorations.
Eight, crystal rubber products: crystal glue crafts, genuine products.
The main purpose of the plexiglass display stand:
POP advertising is one of the two pillars of advertising media, and it has a direct impact on product sales. From a functional point of view, plexiglass display stands should focus on a series of psychological activities such as attention, interest, desire, and memory before consumers purchase goods. In addition to the functions of POP advertising in the use of decorative design elements such as color, text and graphics, it must satisfy the functions of displaying goods, conveying information and selling goods; it must have personalized styling and structural design. Plexiglass display stand is mainly used for the display of goods. It is commonly used in shopping malls, electronics, electrical appliances, famous cigarettes, famous wines, pharmacies, glasses, craft gifts, crystal products, hotel supplies, stationery, automotive supplies, 4S shop models, plastic products, cosmetics. The counters of specialty stores, mobile phones, jewellery, boutiques, etc., have beautiful appearance, noble and elegant, and have good decorative effects. They can display the characteristics of the products in an all-round way, and make the products play the extraordinary charm. The plexiglass display stand can also be equipped with a light box. Fluorescent lamps and spotlights can be used on both sides. The glass layer in the cabinet can be increased according to the actual needs of the user. The glass layer can be adjusted freely.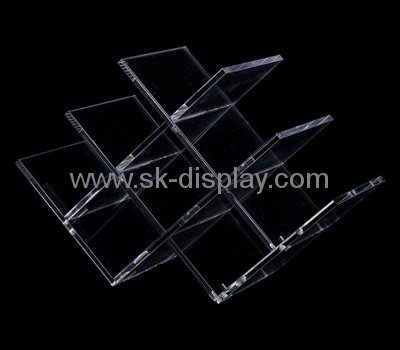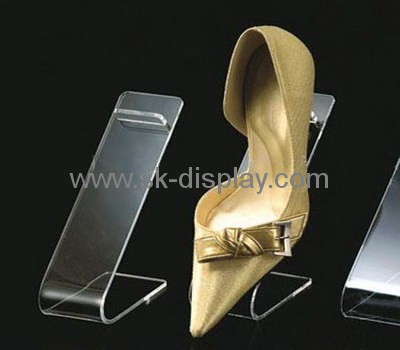 For more information about acrylic displays, welcome to visit professional Chinese acrylic displays manufacturer website: https://www.sk-display.com