How do acrylic manufacturers guarantee high quality when processing display stands?
2018-11-23 16:48:22
cropsong
18
Acrylic display stand is the product display props. The display frame made of acrylic processing has high transparency, bright color, strong pressure resistance, high-grade appearance and high transparency, so that customers can see the products at a glance. These advantages make the acrylic display stand the best choice for product display! However, if the acrylic display frame is not well grasped during the processing, the effect of the finished display frame will be greatly reduced. So how do acrylic manufacturers guarantee high quality products during the processing of acrylic display racks?
First, the surface hardness of the acrylic sheet is equivalent to aluminum, and care should be taken to avoid scratching the surface during processing or use. If it is scratched, it can be restored to the original glossy surface by polishing, otherwise it will affect the aesthetics of the acrylic display frame itself, and ultimately affect the appearance of the display product.
Second, the acrylic plate cast plate has a certain expansion coefficient, and it is necessary to consider the proper expansion clearance when installing the acrylic plate.
Third, of course, the acrylic display stand also needs to be cleaned and maintained, because the acrylic plate is easy to generate static electricity and absorb dust. Therefore, everyone must choose a reasonable cleaning agent when cleaning, use a soft cotton cloth to wipe with 1% soapy water, it is very convenient to clean, which is also a big advantage of acrylic display stand.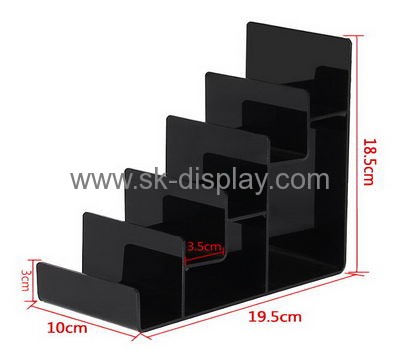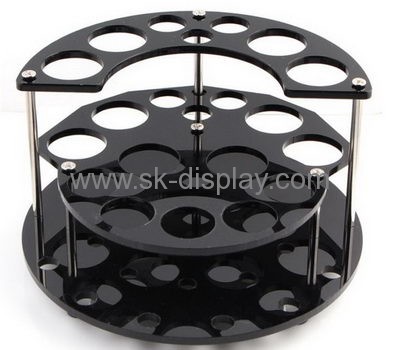 For more information about acrylic displays, welcome to visit professional Chinese acrylic displays manufacturer website: https://www.sk-display.com